Welcome to catautomotive.com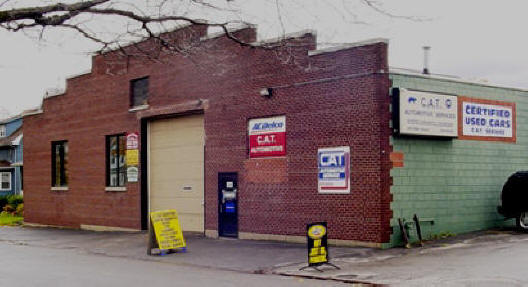 C.A.T. Automotive has been providing quality maintenance and repair service to Rochester, New York and surrounding areas since 1984.

Our technicians are fully licensed and certified in all areas of automotive repair and are constantly working to update their skills to better serve our customers and the ever-changing automotive market.

Our website has recently been updated and it will help you find answers to many of your questions regarding the services we provide as well as current specials we are offering. We have added a pre-owned vehicles section so you can preview vehicles we have for sale without making a trip to our shop. Trying to find where were located? Try our new interactive Google Map. Print driving directions or even get a satellite view from space. Do you have any questions, comments or need additional information? Contact us Monday through Friday, 8am to 5pm @ 585.458.6045 or e-mail us any time.